Healthy Chocolate®
Crafted with Sugar-Free Dark Chocolate
Meet Healthy Chocolate®
Healthy Chocolate® starts with ethically sourced, Fair Trade Certified™ organic cocoa liquor and butter. Instead of sugar, dentist recommended and diabetic friendly birch xylitol, organic sunflower lecithin, and natural vanilla flavor.
Whether you live a health conscious lifestyle, have a doctor recommendation to cut back on sugar, or are tired of pills and want to try chocolate supplements – let us bring our indulgent, Healthy Chocolate® Smart 3 Delivery System™ into your world.
Welcome to the Chococeutical Way of Life®
Naked Nature®
Dark Chocolate
Want chocolate? Enjoy the simplicity of the indulgent sugar-free chocolate we add our supplement ingredients to.
CHOCO
Biotics
®
Probiotic Chocolate
Sugar-free chocolate with 1 billion CFU of the friendly probiotic bacteria GanedenBC30® per piece.
CHOCO
Wellness
®
Slimming Chocolate Supplement
Our sugar-free slimming chocolate supplement with a proprietary blend of herbs that stabilize blood sugar & increase metabolism.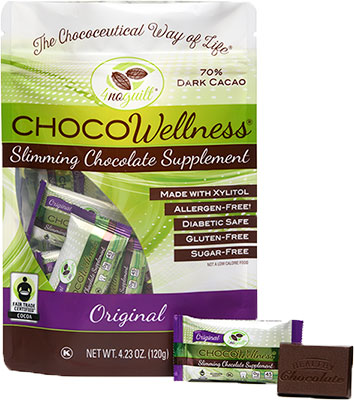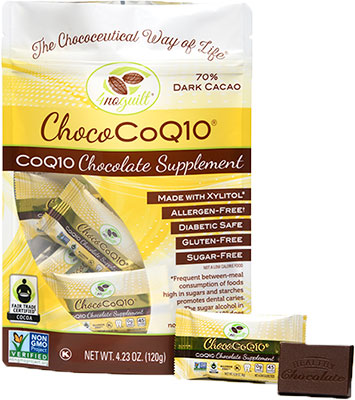 Choco

CoQ10®
CoQ10 Chocolate Supplement
Each piece of sugar-free chocolate supplement contains 60 mg of Coenzyme Q10, an element that functions as an antioxidant.
*These statements have not been evaluated by the Food and Drug Administration.These products are not intended to diagnose, treat, cure or prevent any disease.
CHOCOLATE HAS BEEN AND WILL BE AROUND FOR CENTURIES TO COME. ISN'T TIME THAT YOU ENJOY YOUR SUPPLEMENTS IN IT TOO?
About the Healthy Chocolate®
Smart

3

Delivery System™
Our sugar-free chocolate supplements are crafted for your health and your taste buds. It's the best of what chocolate has to offer with no sugar – making it a chocolate you can enjoy daily!

Organic Cocoa
We only use organic and Fair Trade Certified™ cocoa in our chocolate. It's better for you, the farmers & their communities!

SUGAR FREE
100% sweetened with tooth friendly xylitol from birch, creating a low GI chocolate you can enjoy daily.

Supplements
We don't just make amazingly delicious chocolate – we also load them up with extra nutrients!
About Healthy Chocolate®
The Chocolate, The Ingredients, The Company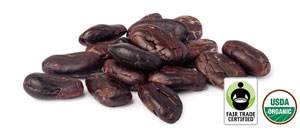 Fair Trade Certified™, Non-GMO & Organic Ingredients.
Our chocolates start with ethically sourced organic cocoa beans. Instead of sugar, xylitol, sourced from sustainable birch forests. We craft this into our proprietary chocolate matrix. An indulgent chocolate that is the base for our chocolates & chocolate supplements.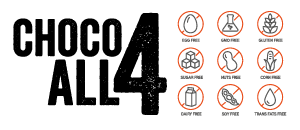 Chocolate For All: Allergen Free, Kosher, Vegan Chocolate
Our chocolate is crafted for all to enjoy: It's a sugar-free, dairy-free, gluten-free, Kosher, and vegan chocolate. We purposefully manufacture in our facility, free from common allergens including milk, wheat, corn, soy, shellfish, fish, peanuts, tree nuts, and eggs.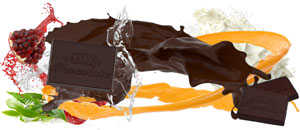 Wholesale, Contract Manufacturing & B2B
Healthy Chocolate® is a food technology company with IP surrounding proprietary chocolate manufacturing processes and delivery systems with strong in-house product development for both indulgent chocolates and chocolate supplements in a portion controlled format.
"We are very thankful to the producers of Healthy Chocolate for their Xylitol-sweetened products because we were not able to eat sugar-sweetened chocolate due to allergies and autoimmune illness, but we can eat Healthy Chocolate daily with no problem. It's a blessing for us! It tastes wonderful and has a silky, smooth texture. We highly recommend it to the people with allergies, autoimmune issues or simply health-conscious people who would like to have a healthy treat!"
– Your devoted customers Gundega & Arlo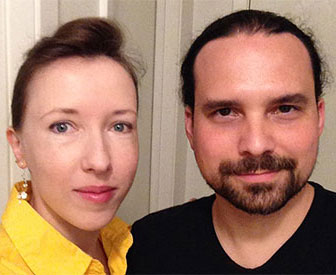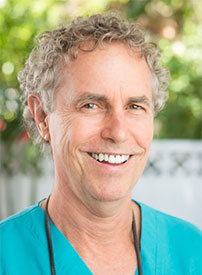 "Healthy Chocolate is the only chocolate I recommend for all of my patients who wish to eat any sweets because the xylitol retards the decay causing bacterial growth. Additionally, due to the beneficial value of polyphenols and bioflavonoids in the dark coco, it has valuable antioxidant properties. Just as with dark berries it can be and should be eaten regularly by all age groups for health."
– M H Eaton II, DDS: Full time practicing Dentist for 46 years and Board Certified Naturopathic Physician